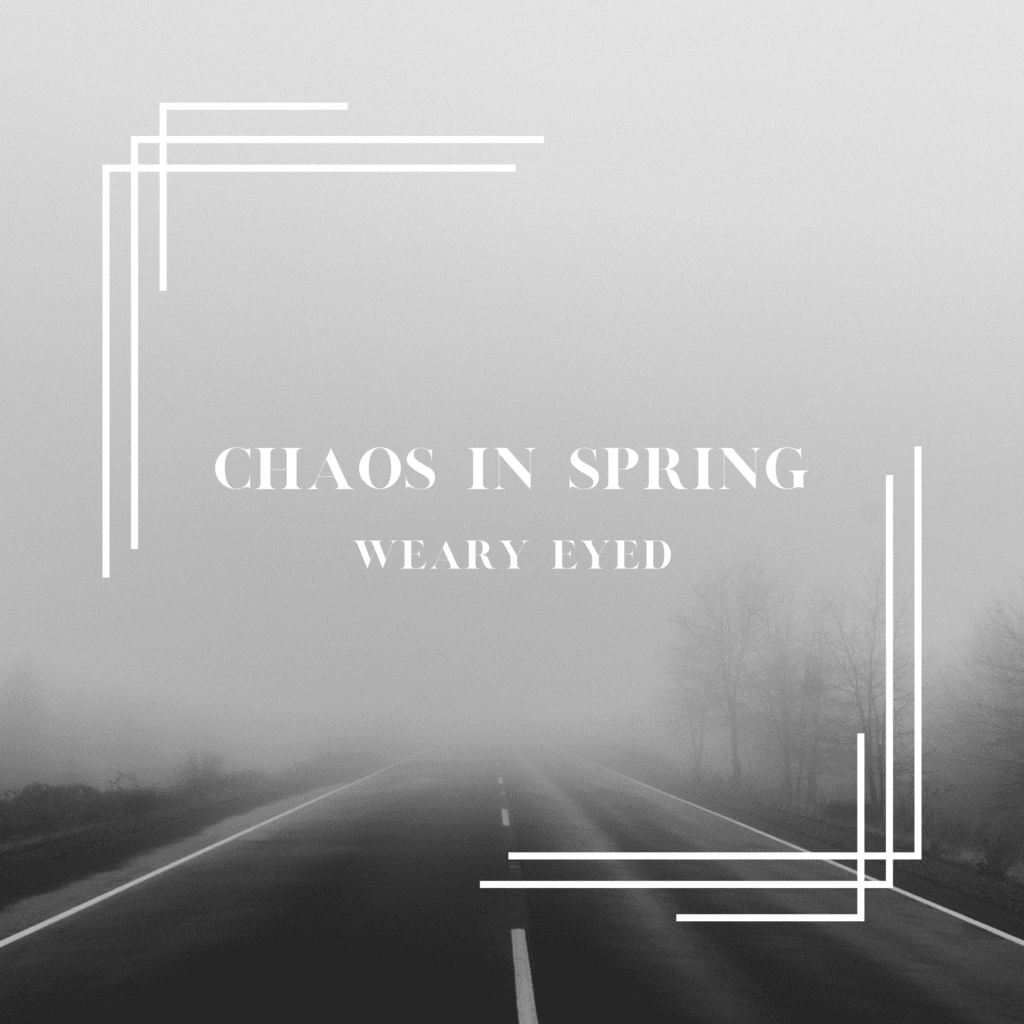 Chaos in Spring is a melodic, yet modern metal project from Estonia that consists of only two people. Weary eyed is going to be our first single in the end of this month.
All the music is produced, mixed and mastered by Kuldar Sepp (He is a genius, okay)
Lyrics and vocals are done by Reelika Pedak (It is me, hehe)
Chaos in Spring "Weary Eyed" (Promotional Cut Version)
I am happy to announce my first song ever to see the light of the day just a day before my birthday! And am thrilled and nervous at the same time. I don't know why. As usually there are not like, many listeners at first anyway. But I am nervous and waiting at the same time. Is a weird feeling, like you have anxiety about something but want it to happen.
It was our third song together.
Our social media links and Spotify pre-save page is here.
Thank You
For checking us out!
Also I will tell you a secret. Tsk-Tsk, my next poetry book is in the recording stages and am also writing a novella. I hope they will both be ready next year but I might just take too many things on my plate at the same time! I took four days off from my blog and writing this week because I was already on my way to burning out. But am feeling back in my game today.
And here goes some shameless Self-Promo
My collection of six-sentence stories are here.
My Poetry book no. I: Act I and Act II.
Subscribe to my YouTube channel as I am slowly adding lyric videos there.
And my Spotify.
Or my Ko-Fi.