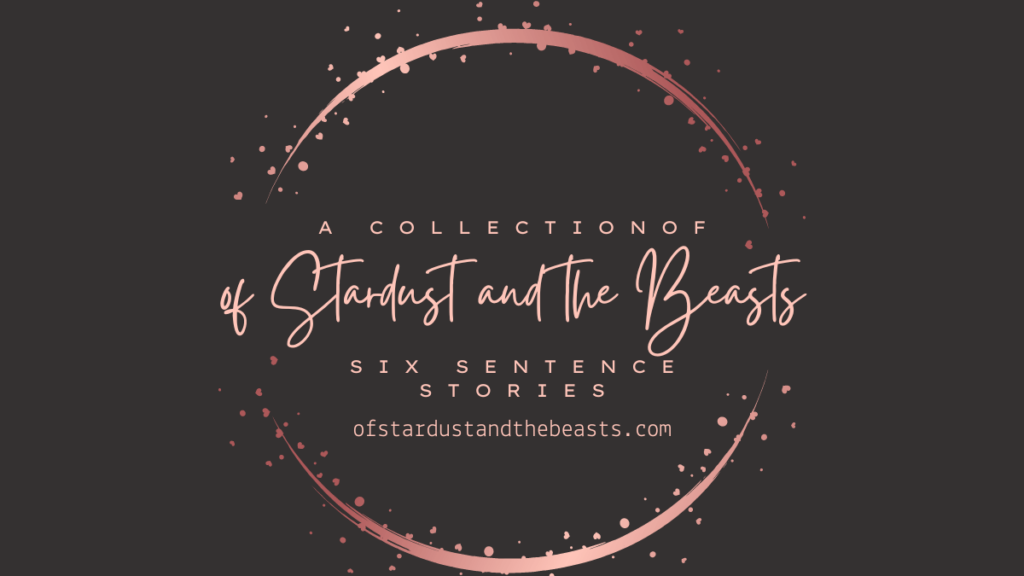 This is the audiobook version of my six-sentence stories on YouTube (Lyric Videos), they were originally written for a challenge on my blog here. I am very happy that I found them for they reignited the burning desire to write stories and pushed me to do audiobooks.
If it wasn't for the challenge I would never be here, doing what I do now. It gave me the boost I needed so please check it out… others' stories can be found in the original posts…
Advertisement:
Collection of Six-Sentence Stories Audiobook (YouTube Lyric Videos Version)
For an uninterrupted listening experience here is my YouTube link for the playlist. Subscribe and follow me there to get notified the very moment that I post something new.
Here are also some spoilers as to what the stories mean to me and in some cases what mused the fiction.
Fluid
Fluid was my first story so naturally, it is of importance to me. The girl is a writer, one that loves quietly but her muse had found her poetry and thought her to be weird.
On the Edge
This one was a little hard to write and read. This one is about me and my experience of being bullied as a young child and the aftermath. The most personal story I have ever written, it is easier to write fiction so for the rest of the stories I stuck with it.
the Key
The key is about a young boy in love with a girl that can not see her worth or that she can be loved. He wants to hold her and protect her but life has made her cold and cruel. And instead of trying harder he thinks that he has no chance and leaves with a shattered heart.
Stroke of Misfortune
This story is about a grown man that blames everyone else in her misfortunes. He looks for a cure from anything outwards of himself. He doesn't realize that the secret lies within himself so he seeks out a seer.
Bird in a Cage
This story was the continuation of the last one, and after going blind he lies in the bed and looks within himself as laying on a bed. Finally, he had no choice but to be with himself and his thoughts.
Still Alone
This one is about a dreamer, a writer, someone that doesn't want to take part in reality. Rather, she would be writing poems for people she fell for and never send them. After finally coming out of her cocoon for a man, she got her heart broken.
Maladaptive daydreaming, emotional withdrawal, dissociation, and depersonalization were the mental problems that mused this one.
Ember
Ember is a girl in love with a a man she has never met, perhaps another artist. This artist soothes her pain as she day dreams about him or writes about him.

the Exchange
The exchange is about a girl on her way home from the night out in the bar. Too drunk and crippled from a paranoid outburst she can't tell if her fear is reality or a fiction of her mind if the sounds are that of an animal or a person.
I think that it can also be interpreted as a normal fear of someone who is afraid of the dark.
Late Mornings
Written from the POV of a man in times long forgotten. And internal dialogue about his love for his wife and the description of his morning routine.
Dead Poet
Another story about a love that can never be answered. I think it is my calling to write about such a thing. As most of my stories and poems have such a meaning.
I like writing about love, mental illness, longing, and I can't really write about happy things even if I am in a good relationship myself.