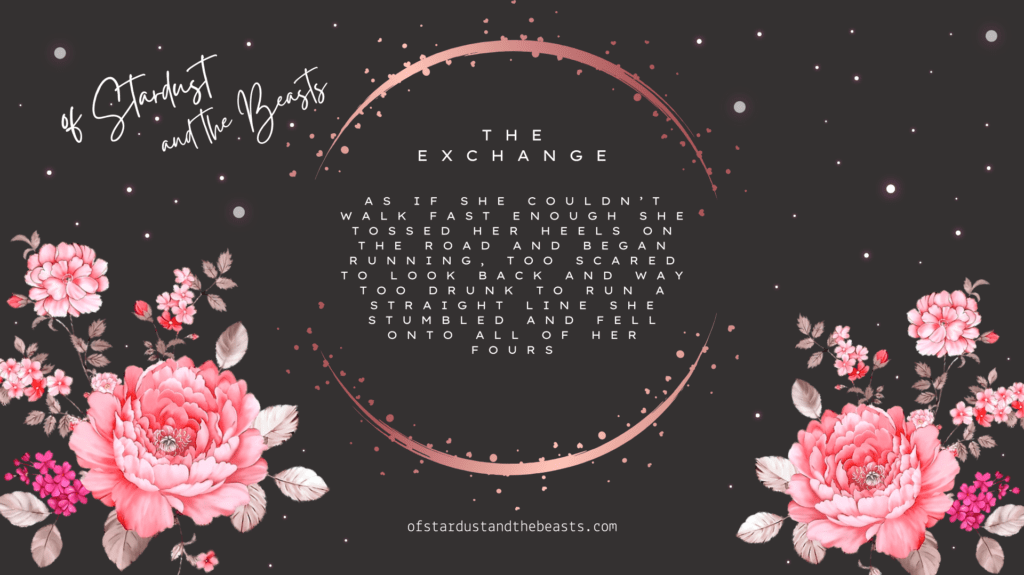 One of my personal favorite six-sentence stories of mine… the Exchange. I have decided to add audio to some of my writings. Even if I dabble in singing (and harsh vocals) I have always felt very insecure about my voice, especially about my 'SSSS', but here we go.
As of 14.10.2022 this is the only story on which I will keep my old recording up on, because it is the first time after all the fear I felt encouraged to continue recording my voice.
The prompt was created by our wonderful girlieontheedge
Rules of the hop:
Write 6 Sentences. No more. No less.
Use the current week's prompt word.
Link the URL to your post via the blue "Click here to enter" button below.
Link is live Wednesday 6:00 PM, ends way late Saturday night!
Spread the word and put in a good one to your fellow writers
PROMPT WORD: EXCHANGE
Others stories can be read here.