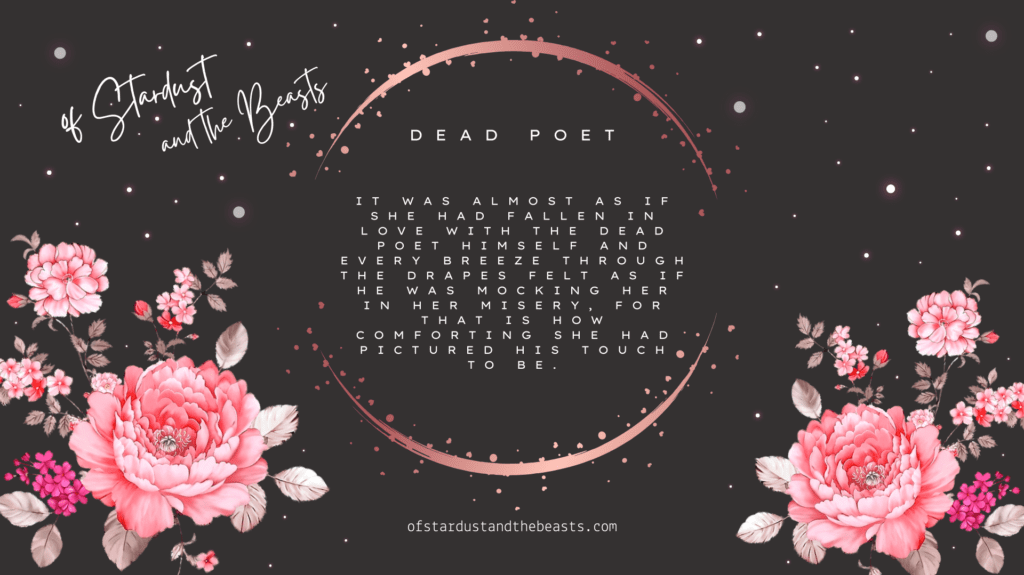 Another week and another six-sentence story, a dead poet… Hmm… I wonder if this one will be about the poets or the readers. Perhaps a little bit of both… but I guess we will find out soon.
Listening as I write this one: Vitali – Chaconne (live) played by Emilie Autumn
This piece is also my baby, I really like this one. Some people can perhaps already tell that this was kind of inspired by the lovely artist I listened to here. My god the 16-year-old me loved her to bits.
Rules of the hop:
Write 6 Sentences. No more. No less.
Use the current week's prompt word.
PROMPT WORD: BOOKMARK
Others' Stories can be read here. A few days later I noticed I forgot to add a link… Am sorry, it is here now.
All of my Sixes can be found here.
the Wonderful Blog I found the challenge from: our amazing GirlieOnTheEdge.