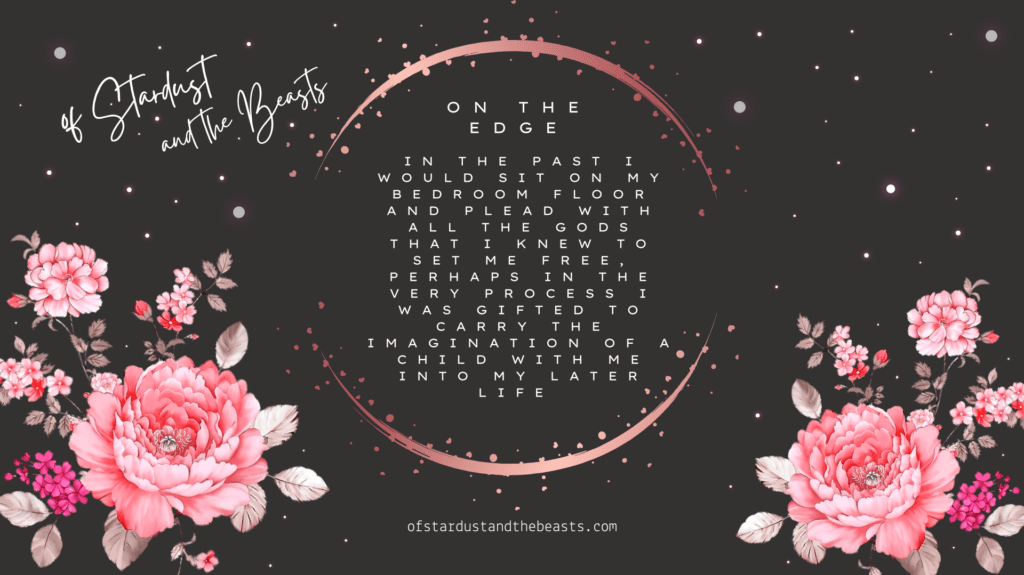 On the edge is my second six-sentence story ever. Yes, grammar was mangled to death here. I think it still hates and eludes me after this. This story differs from the last one- which was rather a poetic piece. This story has nothing to do with fiction. Romantism?! maybe, but this is the raw cold truth about school bullying. The effect it had on at least… me. Was I a weirdo?! Yes I was. Did I deserve it?! I don't think so. No one does.
This challenge is produced by GirlieOnTheEdge with the following simple rules:
the hop:
Write 6 Sentences. No more. No less.
Use the current week's prompt word.
PROMPT WORD: EDGE
You can read others' submissions here.