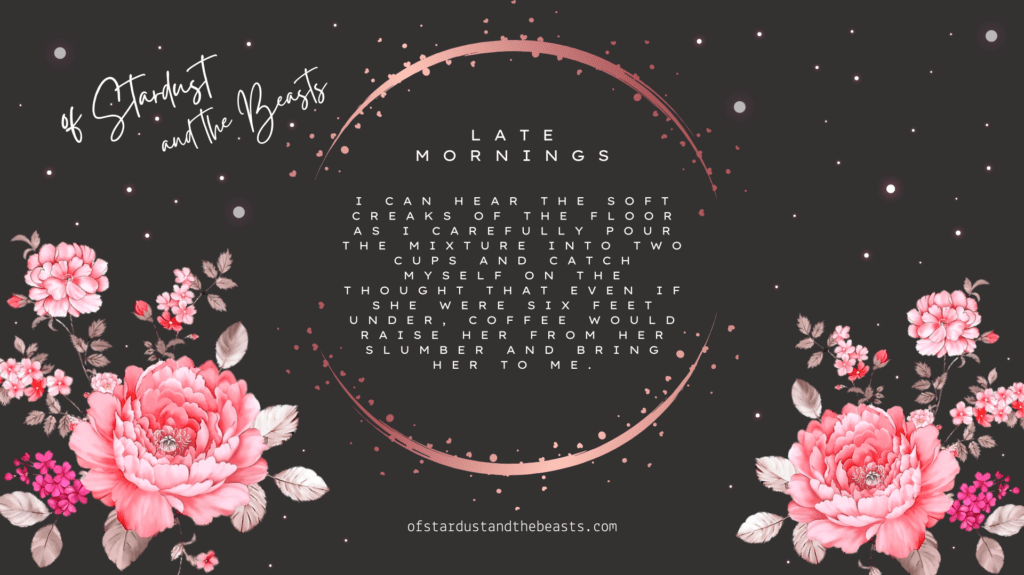 Another week, another six-sentence story, this week was a bit unexpected for me personally… Let's hear "Late Mornings"/
The prompt was created by our wonderful girlieontheedge
Rules of the hop:
Write 6 Sentences. No more. No less.
Use the current week's prompt word.
PROMPT WORD: COFFEE
Others stories can be read here.
About the Writing
I was prepared to dive into the spooky and horror, to show off the different sides of my voice on the recording. But well, the prompt word took me someplace else. And my interpretation of the male character in this story left me dry… But id became one of the most romantic pieces I have ever written, especially through the eyes of a man. I think I personally quite adore this one.