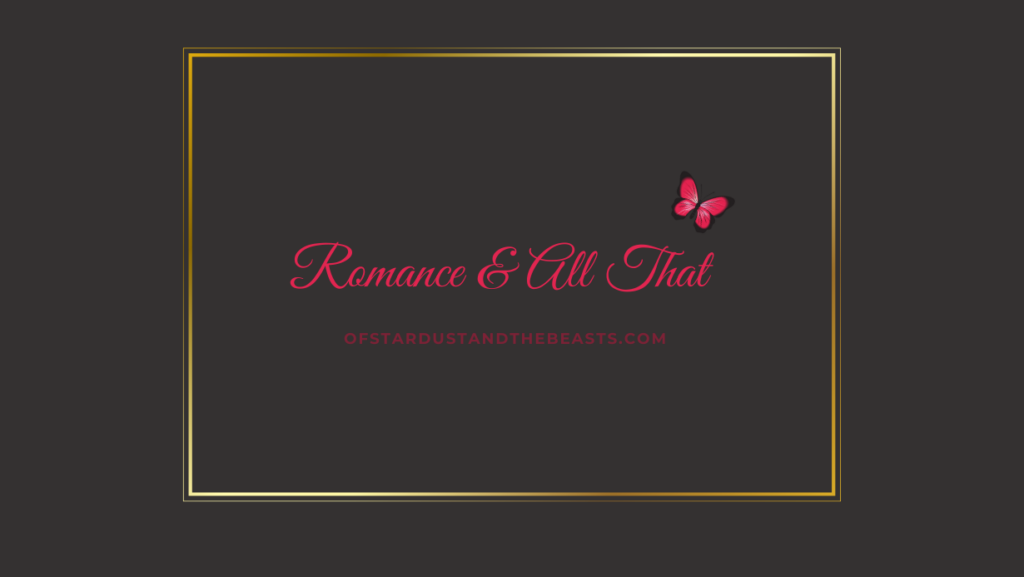 Goddess in Disguise is a short story about a young, naive, yet seductive woman in search of real love. Writing romance and reading romance is something that I have enjoyed since I was a teenager, but I don't really write a lot of happy stories. Unfortunately, romance is not always happy.
Advertisement:
Short Story – Goddess in Disguise
Ella didn't know any other way to love than obsessively, religiously, and with a fiery passion. The kind that could make you shiver when her fingers brushed against your skin. And she would pray down on her knees to twirl you around her finger, to make you stay longer than you anticipated, and to give you a little more love in the hope that you would return it. To her, there were no limitations. She would give away her skin if a man she loved needed it. You could say that every man that ever laid his hands on her was a God she had to worship to reach the pearly gates.
She had always thought herself to be a lady, in public anyhow. She knew she had the personality, the humour, and the experience to make a man lose his mind – even if just for a while. You could say she was determined to leave a burning mark behind. Not to be forgotten, even if you left her dry. She desired nothing more than to be the most loving and sweet woman that had ever laid her hands on the bodies of men. Perhaps, she was a goddess in disguise. Giving love to the poor, warmth to the cold, and a slight spark to the unfeeling.
She was quiet and shy by nature. At least when you first met her. She was a soft-spoken woman that had a raging fire under her skin that just waited for the right moment. And she picked her men like she picked a dress to wear. Not every lad that set his eyes on her was fitting. She liked men with a personality that would leave her to wonder, men with a presence that would light the whole room up in flames, and men that didn't realise themselves how wonderful they were. Or even if they did, they wouldn't rub it in your eye. But she also picked the ones that were either tired of love or didn't appreciate the way she got intoxicated on them – addictively, to the point of delirium, as if they were wine and a dose of heroin.
She picked men that were not out there looking for a woman like her. They just fell into her carefully laid traps. You would think they did fall for her, even if just a little or for a while. They weren't the kind to hurt someone deliberately. Maybe they were just not used to the depth of the love she offered. Unconditional and calm on the surface, an explosion of engulfing passion beneath. Even if she got every man she ever hunted (except for one), and even if in bed she made their legs shake uncontrollably every time they finished under her, she was often left for another.
Advertisement:
She was used to being fed love one teaspoon at a time. And she was so desperately longing for more. So she latched herself onto every arm willing to give it to her. She wasn't afraid of being a wide open wound and shedding her clothes, but she was soul naked, her skin was that of a burn victim. Perhaps, that was why men got tired of her after a wild ride in the bed for a month or two, rarely a year or more. But this time she was determined to find the one that stayed. She was scouring the streets, the coffee shops, and the corner pub for her next prey.
But this one proved to be the hardest of them all – he wouldn't budge at her efforts. In the back of her head, she had always thought her humour and love-making skills to be the ultimate trap. But he didn't even fall for her simmering personality. Somehow, she didn't get to the grand finale of seduction, a weapon often used by women – sex. The only difference from the other men she preyed upon was that she peeled off her layers right away, revealing her complex, romantic, almost lingering melancholy of a child-like being that wore her wounds proudly.
For a reason, unknown to her, she thought he should have a glimpse of her mind before she shed her clothes on the floor. She wanted to peel her skin off and stand in front of his eyes. To be loved by him as she had never been loved before, for her whole being. And she wanted to love him as fiercely as she could, as calmly and sweetly as she did. She wanted to engulf him in the tides which seemed to rise over her head. It got to the point that she thought that he must be Gay.
Regardless, she didn't give up completely, but she didn't glue herself to his sleeve either, at least not in a way to suffocate him – that was not her goal. She was ready to love him for all of her life without having him. Perhaps he taught her a new kind of love. The kind that didn't make her sad, even though her countless efforts to bag him were brushed off. But she knew he noticed her – she made sure of that. She made it known she loved and wasn't ashamed to do so.
He had sparked the poet in her and was in every line she dedicated to love. Suddenly he was in the wine, the morning coffee, and the starry sky, but it was different this time – it wasn't an obsession with the man or the love itself as she was with showing it. It had become her life mission to let him know and wrap him with the sweetest words to make him see how wonderful he was to her. To see, that he didn't have to love her to be loved by her.
It was a chilly August night when she was writing another poem when her doorbell rang. And he was standing in the doorway, drunk and with tousled hair, in a state she had never seen him before. She let him in and he just laid down on her bed and fell asleep as if it was his home. She was too afraid to lay down beside him – to be rejected by him in the morning. So much so that she resorted to her couch. She lay there staring at the ceiling until the early hours of the day before succumbing to sleep.