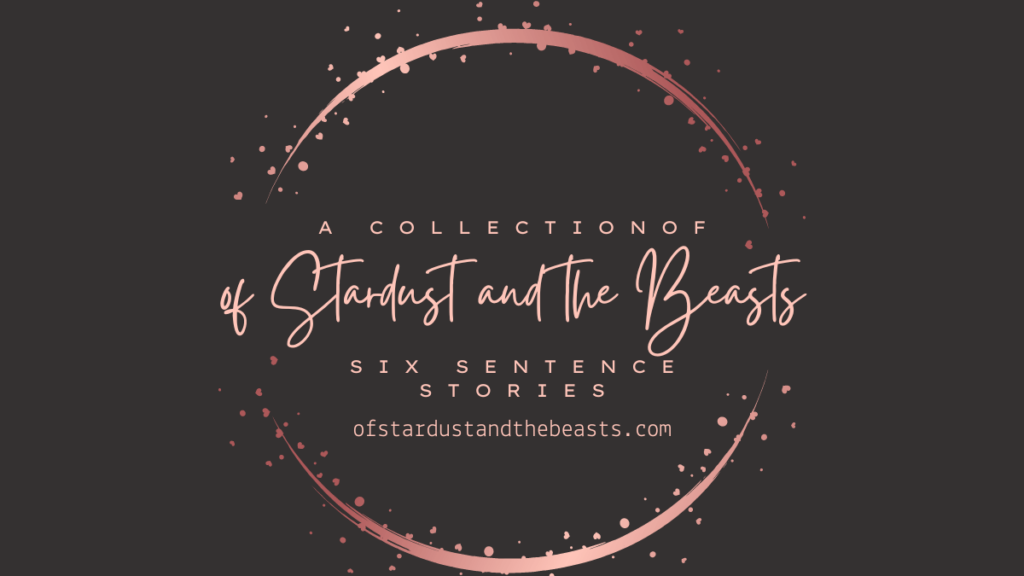 This is another six-sentence story "Stroke of Misfortune". I really don't know why I always write such dim stories. I think there are many people who have the traits of Evan. But it is fiction after all. No one, in particular, mused this story, just the melancholy. And my own experiences with life and depression.
Advertisement:
Rules of the hop:
Write 6 Sentences. No more. No less.
Use the current week's prompt word.
Spread the word and put in a good one to your fellow writers
Others' stories can be read here.
Stroke of Misfortune – Six-Sentence Story
Evan could have done with a little more luck but it was as if he had been on a stroke of misfortune his whole life, maybe that is why he found himself on that chair knuckle cracking and waiting for the seer to give him something.
Perhaps a new faith in the set of Gods to make his life better – a rune to magically make him fall in love with the world, a potion or a numbing cream for his aching soul, something, anything to make him feel like a human being again.
The seer was an old blind man with his long grey hair unwashed for a decade it seemed, living like a hermit in his soviet apartment and he was famous for seeing a man for who he is – the past and the future and the endless turmoil of the present.
That naturally made Evan even more anxious for he had been on the crusade of finding himself in the empty bottles of liquor and women but so far had only found a gaping hole in his chest named nothingness, and he feared that he was too far gone.
He didn't notice when the seer had come into the room, it was as if he had been the blind one and jumped from his chair when heard a loud voice behind him say: "Here you have come like a Demigod of War that can not feel pain or die yet the misery inside of you is as vast as the oceans you have traveled in search of a father, a God, a reason to live."
The seer sat in front of him and it was as if he was gazing into his soul as he continued: "My child, there is no potion or a rune for the kind of you for the magic was bestowed upon you when you were born my boy, and you are lost but that was necessary for you to be found," the seer laughed, coughed, and continued: "the power is within you my child, only trust what you see" – and with this, Evan felt his eyes cloud up.